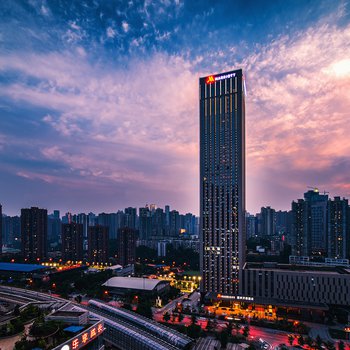 The Chongqing Marriott Hotel provides a great place for travelers to relax after a busy day. Visitors to Chongqing will find that the Chongqing Marriott Hotel is a fantastic accommodation choice.
The hotel is conveniently located just 9km from Chongqing Railway Station and 28km from Chongqing Jiangbei International Airport. Transportation around the city is also convenient, with Haitangxi Metro Station within walking distance. Famous local attractions Huangjue Ancient Path, Haitang Yanyu Park and Shangxin Street Theatre, can all be reached with a short walk.
When guests have some time on their hands they can make use of the onsite facilities. Airport pickup can be arranged by the hotel upon request. This Chongqing hotel offers parking on site.
If cleanliness is important to you, this hotel makes an excellent choice, as our guests consider this to be one of the cleanest hotels in the city. Perfect for those working on the move, this hotel caters to a large number of business guests.